About Us
We have a very dedicated staff at Hinchinbrook Christian School. They consist of Becky Jaworski (Principal–B. Sc.), Debra Minnick (Distance Education Coordinator–B. Sc., M.A.) and Amy Jaworski (B. Ed. Primary–Gr. 8 AMEB piano).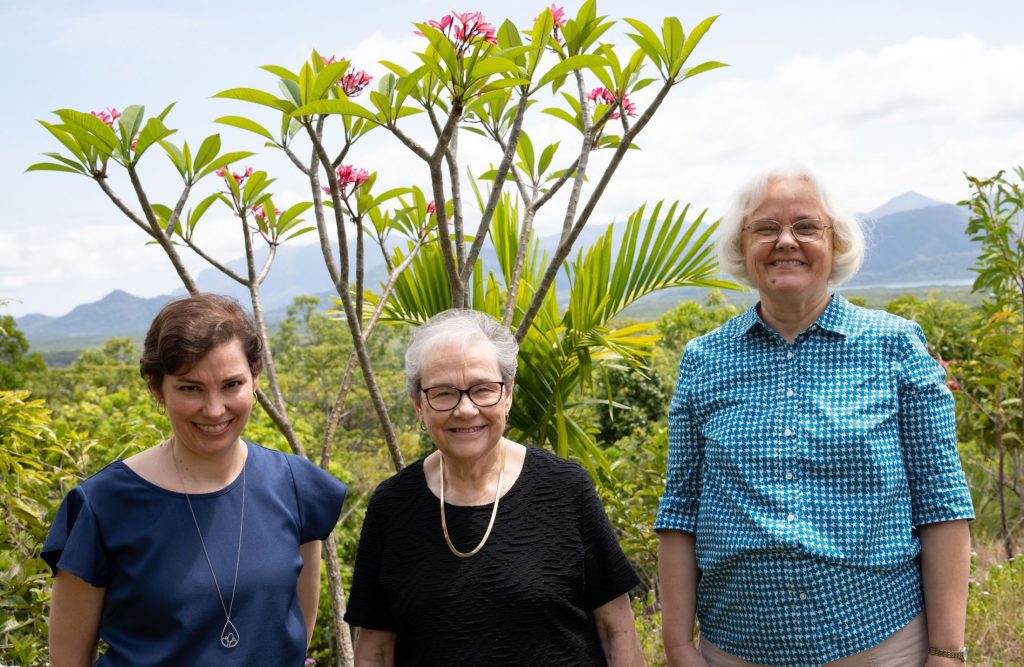 The staff members receive $500 to use toward their 20 hours of professional development each year. Development included workshops, staff presentations, review of books/periodicals and participation in DVD and online instruction. Our Average Staff Attendance for 2019 was 100% and the proportion of staff retained from 2020 was 100%.
Besides the usual emphasis on academics and sports, students at HCS are encouraged to develop their Christian responsibility toward others. Regular Christian service opportunities are provided for the students through their classroom interaction, visits to aged care centres and participation in church activities. High school students are encouraged to do the Leadership Training program offered to them through Camp Benaiah.
HCS seeks to develop a family atmosphere in which all the students seek to help each other. Parents are encouraged to assist in the education of their students by supervising homework, helping in the classroom if their schedule permits and maintaining regular communication with staff.
Our annual survey of parents continues to register close to 100% satisfaction with the school's philosophy, educational procedures, management and staff. Students are happy and content with the school with most students expressing disappointment when unable to attend school because of ill health.
The staff and management committee have all been associated with the school for may years and provide stability and experience to the educational program.
For further information about Hinchinbrook Christian School contact the Principal – Becky Jaworski.